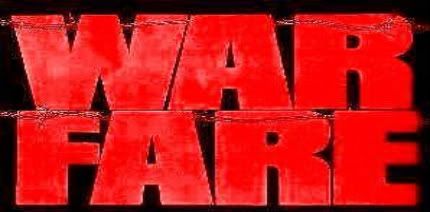 http://www.youtube.com/watch?v=YCodr...B1361793B6DDBD
Welcome everyone to JBW Tuesday Night Warfare!!! We are live in Long Island, NY and boy do we have a great show for you today!!! After an amazing PPV that was Global Uprising, tonight we see where feuds go and we will introduce to you fans the new JBW ranking system as well as the top 10 here in JBW!!! Lets kickoff the show!!!
Warfare's interviewer and journalist Todd Stevenson is standing in the middle of the ring with a microphone in his hands and speaks, "Welcome JBW fans to Warfare!!! *Crowd cheers* Now, the reason that i'm out here is because JBW President Brown One wanted me to tell you guys about JBW's new ranking system. Now how the ranking system works is through win/loss records as well as from the Championship Committee along with JBW President Brown One's perspective. They will determine who is in the top ten. Right now, I will like to unveil the wrestlers in the top 10 ranking system!"
10)IPITB
9) Malcolm Cage
8)Stinger187
7)Markus Beerstein
6)Sincara
5)VKM
4)The Prophecy
3)TheDevilsAdvacate
2)Zeus Apollo
1)Japanese Avenger Manabu
*Todd speaks* "There you have it folks! The top contenders for the Warfare World Heavyweight Championship!!! The wrestlers from 10-6 have to win there matches and move up a spot in order to become one step closer to competing for the Warfare World Championship but if they keep losing, they will be sent back a few spots and will be kicked off the top 10 rankings. For example, if spot #2 gets beat by spot #3, then spot #2 goes back to spot #3 while spot #3 moves forward to spot #2. Also, the wrestlers in the 10-6 rankings can challenge the wrestlers in the 5-2 rankings to earn the right to switch spots and move closer to getting a shot at the Warfare World title. Lets say if spot #2 gets beat by spot #10. Spot #2 will automatically have to switch spots with spot #10. These rules for the ranking system will make things much challenging and competitive around here in JBW and thats what its all about! Since Japanese Avenger Manabu is #1 in the rankings, he gets a shot at the Warfare World title! *Crowd boos* Thats all for the new ranking system here in JBW! If you want more details then......"
http://www.youtube.com/watch?v=7EWBV...eature=related
Here comes Trips88 who is all by himself without SuperNova by his side. He is in a pissed off mood by the results of last Sunday's Global Uprising as The Five Star Attraction dominated once again, Trips88 gets inside the ring, grabs a mic, and speaks, "Todd, get out of the ring!!!" *Todd leaves the ring with a scared look on his face* "JBW fans, what i'm about to say will cover up a lot of things that I need to address. Now first off, i'll admit, FSA beat SuperNova. *Crowd boos* I'm not the one to make excuses I tried to rally up the rest of the SuperNova team but they didn't have there head in the game. They weren't confident of themselves which caused a lot of problems with the team. There were two wrestlers in the team who couldn't get the job done and there was another wrestler who cost SuperNova the damn match! I held my part in the team but thats where the problem lays at. I had to carry three other wrestlers at Global Uprising! So from this very moment, I consider myself done with SuperNova! *Crowd boos* You fans don't get it, I tried to pull a winning team together but it just didn't work out. Now I must take out the FSA on my own!!!"
http://www.youtube.com/watch?v=7EWBV...eature=related
The SuperNova are here!!! Stinger187 along with HolyJose makes there way to the ring and boy do they look pissed about the comments Trips88 made minutes ago! They get inside the ring and Stinger187 with a mic in his hands speak, "Trips88, you say that you carried SuperNova at Global Uprising?! Thats laughable since YOU were the one who got pinned during the match! I'm not saying that it was all your fault that we lost, thats not where i'm getting at. Our "4th member" Nick Riot cost us the match by attacking you with that still pipe, letting Manabu pin you to get the win. The way I see it, its nobody's fault but Nick Riot as he turned on us during the match. SuperNova can still take on FSA if we just work harder as a unit and..."
*Trips88 interrupts Stinger* "No! I'm done with SuperNova! You guys have done nothing but make me look bad! SuperNova ends tonight and the future of Trips88 starts right now!!!"
Trips88 drops the mic and pushes Stinger187 down but Stinger187 gets back up and pushes Trips88 down which Stinger187 and Trips88 are about to fight but HolyJose holds Stinger187 back while Trrips88 is taunting Stinger187!!! SuperNova is really over!!! Whats going on out here!?!
http://www.youtube.com/watch?v=VZPOB...eature=related
We cut off but turn back on which we see Nick Riot in a very dark background but we cannot detect where the location is taking place. *Nick Riot speaks* "
You see folks, thats the reason I turned on the now defunct SuperNova at Global Uprising. They are no different then the FSA. They think that they need a group to succeed in JBW. Well, at least Trips88 was smart enough to get out of the sunken ship known as SuperNova but he is still on my hit list like everybody here in JBW! If you don't know me, i'm Nick Riot and i'm on a mission, a mission to search, find, and destroy everyone here in JBW! I also don't need a group or a stable to complete my mission either. I made my mark at Global Uprising but i'm scouting here on Warfare until I make my presence felt. Consider this threat to all humanity as I, Nick Riot make my own leagacy, On, My, Own!
"