WWE - Raw (24/8/15) - Brooklyn, New York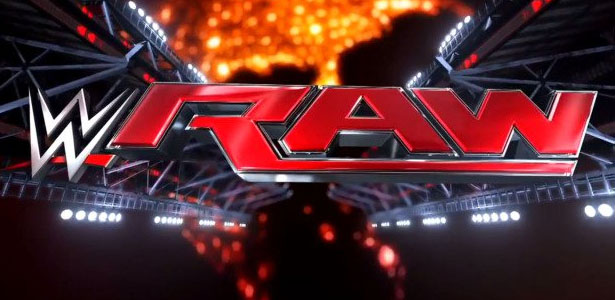 Raw opens with a pre-taped video from earlier today of WWE COO Triple H and WWE & US Champion, Seth Rollins at WWE Headquarters in Stamford, Connecticut. Triple H speaks and says that Rollins in no longer the future, after last night, he's also the past and present, forever in the history books and he's the man! Triple H says that as promised, Rollins will get his statue alongside such WWE legends like Bruno Sammartino, Ultimate Warrior and Andre "The Giant". He says that tonight Raw will be a Seth Rollins appreciation night and the statue will be unveiled at his celebratory party that the Authority have arranged on behalf of the man, Seth Rollins! Rollins then thanks Triple H and both men embrace.
Booker T, Michael Cole & JBL then welcome the crowd to the show and confirm that the Authority have named tonights show in honor of Seth Rollins! Booker says that Cena got screwed at SummerSlam and the whole world knows it- There's shouldn't be a celebration for the way Rollins won last night- It was a disgrace to the legends he's being honored alongside by getting a statue of his own. JBL disagrees, he says that Rollins has proved he's truly the man and is now the face of the WWE- There's no longer a place or need for John Cena, Seth Rollins in the past, present and future of the WWE, he's the man!
Brock Lesnar's music hits the stage and the Beast Incarnate makes his way out from behind the curtain with Paul Heyman at his side, headed to the ring. There are a few "Suplex City" chants but the many are booing- perhaps devasted at the way Brock once again beat The Undertaker last night at SummerSlam.
Heyman speaks and introduces himself as the advocate off the conqueror, the phenom slayer, the beast of the Barclays, BRROOOCCCKKKKK LESSSSNAAARRR! A couple of cheers but again, many boo's as both Heyman and Brock begin to smile. Heyman then speaks again, he talks about understanding the boo's, he says he gets it.. People wanted, people were expecting the fairy tale ending- they wanted too see the old, wounded gun slinger, come back and conquer his arch nemesis and then ride off into the sunset. Heyman says those who wanted too see that, should never have woke up from there dream because it was all fantasy!
Heyman says this is Brock Lesnar, the man who ended the unbreakable, the unbeatable Undertaker at WresleMania- what was going to be so different about SummerSlam?! Heyman says he applauds the Undertaker, he respects the Undertaker but enough is enough! It's time for the old dog to give up his yard and realize that there's a new dog in town and this dog is bigger, badder and better then the old dog ever was! Heyman says everything comes to an end eventually and sadly for the Undertaker, sadly for the WWE Universe, the last thing they will ever see of him.. Was getting Tombstoned by Brock Lesnar at SummerSlam and being carried out of SummerSlam as a broken, beaten man.
Heyman finishes by speaking about the WWE World Heavyweight Champion, Seth Rollins. Heyman says Brock has not forgot about that weasel, that snake cashing in and stealing his title and had it not been for the Undertaker, he would have won back his title at BattleGround but it's okay, Brock is happy to wait, he's going to let Rollins enjoy his moment but when he comes back, he's coming back for his title!
Brock & Paul Heyman then exit the ring and head back up the ramp to a mixed response from the crowd as the show goes to a commercial break.
COMMERCIAL BREAK
.................................................. ....
Match One - Non Title, Tag Match: Prime Time Players (C) vs Los Matadores
Darren Young & Titus of the PTP defeated Los Matadores as a mixup between El Torito and Diego, lead to O'Neil pinning Diego via the Clash of Titus.
After the match, the Prime Time Players celebrated in the ring as Diego and Fernando both seemed annoyed with El Torito, blaming him for the loss. Suddenly a mixed reception was heard from the crowd as the New Day made there way out onto the stage.
Xavier Woods spoke on behalf of the New Day. He said that he's not mad, he's just disappointed in both Darren Young and Titus O'Neil. He says last night, it's clear that the New Day didn't lose the match, No, Los Matadores lost the match and yet.. It's them that got to face the Prime Time Players again tonight? Xavier says that PTP are nothing more then a fluke, a flash in the pan who got lucky once and have become Tag Team Champions. Xavier says that if O'Neil and Young, really wanted to prove there worthy of those Titles, then they would give the New Day, the rematch they deserve, at Night of Champions!
Darren Young then speaks and begins to mock Xavier Woods, he says the New Day did lose last night, because they didn't win the Titles, that's how the match works. Young says he has no problem teaming with his partner once more and beating New Day at the Night of Champions. O'Neil then speaks and echo's what Young has said.. He says that if New Day want there match, they can have there match- but there going to need a lot of clap therapy because the Prime Time Players will remain the Tag Team Champions!
COMMERCIAL BREAK
.................................................. .......
As we come back from the break, Team Bella is making there way down the ramp. Now in the ring- Nikki Bella begins to speak. She talks about SummerSlam and says that on social media all she is seeing is about people talking about change and how this Divas Revolution is underway, how Team B.A.D and PCB are the future, how there the two teams to watch because they were the final two teams. Nikki begins to laugh, she then holds up her title and says as far as she can tell- nothings changed, she's still the Divas Champion and is course to become the longest reigning, defending Divas Champion of all time! She says the match at SummerSlam, it was nothing more then a warm up match to Team Bella because while they still have the Divas Title in there team, they still sit at the top of the mountain!
Stephanie Mcmahon would then cut Nikki Bella off from speaking anymore as her theme begins to play. She's greeted by a mixed response from the crowd as she begins to speak. You know Nikki, you are right says Steph. While you are Divas Champion, I guess Team Bella does sit at the top of the mountain and with good reason- despite what people may think or say, all three of you women have stood the test of time and are have your positions in this company because of hard work and dedication. However, I have always believed in compeition and how iron, sharpens iron. That's why when I introduced the Divas Revolution a couple of weeks ago, I did so with the good intentions of making this Divas Division the best it could and that's going to continue on tonight! You see, the match may not have meant much too you three last night at SummerSlam, but it mean a lot to others, including me. It showed the great female wrestlers we have in this company and with good performances, comes the chance of reward.
Steph then finishes by saying that she knows Nikki well and despite the fans thinking that maybe Nikki is ducking the competition, that's not the case, right? Nikki looks away as Steph smiles. Steph then continues speaking.. At the Night of Champions the WWE will showcase it's most important Women's match there's ever been! Nikki Bella will defend her Divas Title in a Fatal Four Way match! Who is she going to face? Well tonight Raw takes another positive step forward of change in Women's wrestling and we will find out who the first female to challenge Nikki at Night of Champions will be as one member from each team will compete tonight in a Triple Threat match, with the winner moving on too Night of Champions!
COMMERCIAL BREAK
.................................................. ...........
PCB were shown after we came back from the commercial break. It showed Paige, Becky and Charlotte playing "Rock, Paper, Scissors" to decide which women would represent PCB in the Triple Threat Match tonight. Becky would win and was congratulated by her team as went to prepare for the match.
Match Two - Non Title, Singles Match: Ryback (C) vs Big Show
With the crowd cheering him on and after a real war with Big Show, Ryback defeated Show via an impressive Shell Shocked in the middle of the ring.
After the match, Show would attack Ryback and lay him out. Hitting him with a WMD before dragging him out to ringside and Choke Slamming him onto the Steel steps as the crowd heavily boo'ed and medical stuff rushed to Ryback's aid.
Team B.A.D were shown backstage, clearly talking over who's going to represent them. The Boss, Sasha Banks then steps forward and says she will do it, she says she has a Bank Statement with Becky Lynch's name on it and will do her team proud. Tamina and Naomi support Sasha as she exits the room, getting ready for the match.
COMMERCIAL BREAK
.................................................. ...............