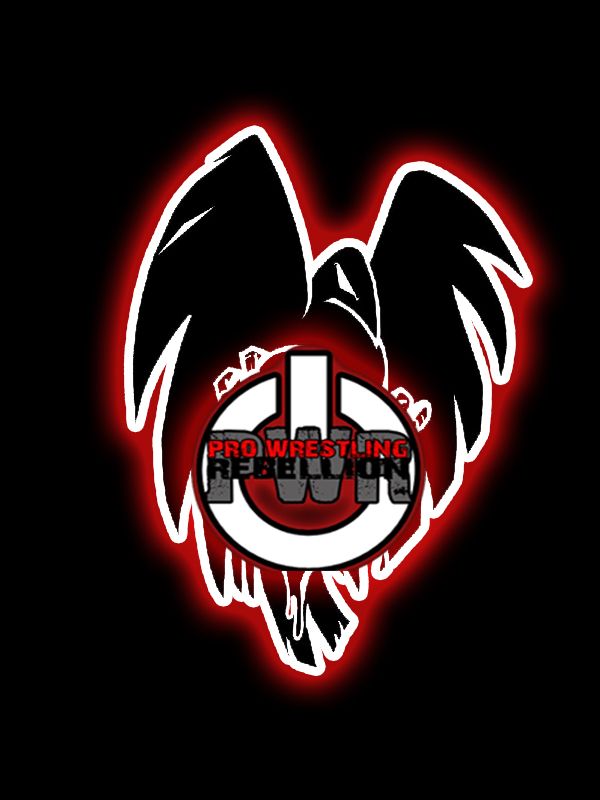 Hey guys!
With IWA & EWNCW both officially coming to an end- people must think that efedding is dead. Pfft. You must be crazy if you think that's going to happen!
So here's the deal- this is going to be the beginning of a new project! There are three users who are in on this. Myself, Luizero & THE HEARTBREAK KID. Myself, Luizero & THBK will be the co-head bookers. The fact is, we love efedding too much to let it go to sleep- and we're going to try and do everything we can to bring it back to life. So here we are- bringing to you...
Pro Wrestling Rebellion!
However, this isn't your usual efed as we've decided that we'll be starting off as a small efed. We might not be IWA, and we might not be the WWE Fantasy Fed- but we are three people who have passion to make the best damn show possible. So instead of going with the usual format- we're cooking up an NXT style efed.
The 3 of us have worked hard on thinking of fresh ideas that would be different in this efed. We could've easily replicated successful formats that have been used by IWA & EWNCW- but we feel that it's time for a change. We want to put our own spin on things, and make things different. Here is a list of the details on this efed:
1. Format
As this isn't going to be a huge efed- we're going to try our hardest to make it easier for ourselves, and make this show as short as possible. Obviously, we're not going to make it so short that it will limit users' chances to be creative. There will of course be promos, and segments to showcase your promo writing ability.
We're introducing the BTB style finish for our matches. This has been done before in the WWE Fantasy Fed- and we want to bring this back in because it's a unique concept. It will make things easier for not only us, but it'll be easier for users to read.
For those who don't know what a "BTB style finish" is- look at the threads on the Be The Booker section. If you click on some of those threads, and read some of the shows- you'll get a gist of what the BTB finish is.
As for the amount of matches & segments- we will be having 3/4 matches on each show. The main event of every single show will be written normally using videos. There will be segments to split the matches apart. As for the PPV's- there will be 6 matches. Those matches will be written out using the regular format, and as usual- you've got to earn your place on the PPV.
2. Realism
We really want to bring the feds back to their origins- back to when it was simple and enjoyable. And for those reasons- we want to bring realism back to the feds.
For example, the fighting styles. The styles have to be believable- so if you have a superstar who is like Shawn Michaels, Undertaker & Rey Mysterio combined- that's not believable at all. If you have a superstar like that, we will struggle when writing matches because we won't be sure how your superstar meshes with another. Giving your superstar a simple fighting style will bring in a more realistic product when writing full matches, and it will be much easier for us writers.
We have provided everybody with a template for a bio. The bio template is a must to join. We need bios that have detail because it will help us understand what your superstar is all about. It will also give us more material for writing matches, and for doing commentary. Here is the template for the bio:
Picture: (Can be anything, wrestler or otherwise that best resembles your characters look and appearance. Note: Once a picture has been chosen by someone else, it cannot be used again.)

Full Name(s):

Nickname(s):

Age(s):

Height:

Weight:

Hometown:

Billed From:

Background Story/Gimmick:

Alignment: (Heel, Face or Tweener. Note: leave blank if you are open to allowing creative too choose)

Fighting Style: (Note: Be realistic. You can't be the Undertaker, HBK and Rey Mysterio combined.)

Signature Moves:

Finishing Moves: (Max Three)

Entrance Music:

Entrance Description: (Note: Only needed if special entrance is wanted. Example - Del Rio's car entrance or Undertaker's Motorbike entrance.)

Added Information: (Note: This is anything you would like creative to be aware off, about your character. Examples - Tattoos, Scars, Previous Injurys.)
3. Drama
The drama around the efed section might entertain some- but for most people it's a complete pain in the backside. We're going to be firm but fair with our rules here. We want people to enjoy their experience in PWR, not regret it. For that reason- we'll be introducing penalties for the drama.
If you cause trouble in the thread- or do anything else ridiculous, you'll be given one strike. That strike will be a warning.
If you continue to cause anarchy around here- you'll be handed a second strike. That strike will include a suspension. We'll decide the limit for the suspension, depending on the situation.
And finally- if you keep ignoring us, and keep being a complete clown- you'll be handed a third strike which means you get kicked out of the fed. We all think this is the best way to approach these situations, and to ensure that the efed section is drama free.
Also- if we see any racism, sexism, cyber bullying, or anything serious in those natures- you'll be kicked out straight away as we won't tolerate actions like that which are out of order.
Another thing, any failure to notify a more than 2 week absence will be considered abandoning of the fed- and that will result in an immediate 2 strikes. We institute this rule given past history of users leaving us without reason or warning or and we have grown to hate those actions. We simply ask that if you find that you're not interested, find yourself in any family or medical emergency and need time away to study or work or any other reason, let us know.
We know there may be times your internet service may not be working and we can redact the strikes if that is the case but this a one time only option as repeated use of the "I had no Internet." excuse will not be tolerated. If your service is that poor, we advice you change your service.
4. Basics
As we want to be different to all the other efeds- one of the things we will be doing is introducing is the 6 six sided ring. We want to shake things up, and that will be one of the many things that we have in store for you guys.
We'll also be introducing a character limit as we want everybody to get a fair shot in this efed. The limit will see one user being able to have two singles superstars, one tag team, and one Diva so we balance things out.
Obviously- we've got to have a name for our show! Myself, THBK & Luizero thought hard about this- and despite a couple of roadblocks, we finally came to a decision that the show will be called...
disORDER!
The thinking behind this name was very simple- we just needed a show name that would suit the name of our efed. We wanted to focus on the "Rebellion" aspect of the name, therefore we came up with disORDER. We thought that this was a decent name, and the way it is spelt makes it stand out.
We also focused on the "Rebellion" element with the theme as well- and we found the perfect theme song:

Linkin Park - Rebellion (ft. Daron Malakian)
We didn't just choose this song because of the name, but we also chose it because it was fast paced- and it seemed like a song that would get people pumped up for the show! You can't begin a show without hype, therefore this song should help provide that hype.
Finally, last but definitely not least, there's one thing you have to do- and that's simply have FUN! There's no point in doing this if you're not going to enjoy yourself. We're guaranteeing you that with the right attitude, it will be one hell of a ride for you.
And that wraps it up! If you have any other questions, don't hesitate to approach myself, THBK & Luizero by private messaging us. We are willing to giving you a hand on anything- and we're also open to not only hearing ideas for your characters- but other ideas to help this fed too.