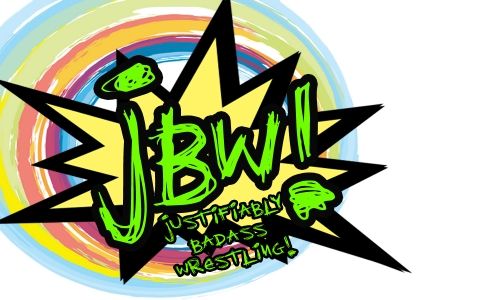 THE STORY OF JBW

The story of JBW is actually unlike any story here on eWN. See, the other e-feds were built around a need to compete with one another. JBW wa kind of born out of trolling.
WWTNA Mark
was a troll of the highest level here on this site and wanted to just piss people off.
EWNCW
was the first e-fed on this site and none of them took too kindly to him starting a rival e-fed. They mocked him, they picked him, they bashed him. And weirdly enough, that made him determined. He actually got some people behind him, and put out our first show.
No one wanted to give him any credit for it but again, that fueled him. Eventually JBW became big enough for him to need some help. Throughout this process a huge animosity between JBW and EWNCW wa built up. People jumping ship, people bouncing back and fourth. It was a crazy time indeed. He renamed himself
DUBS
and at this point, had
Kashdinero
,
xStraightEdgeSaviorx
,
Romanflare
and
TheDevilsAdvocate
. These guys formed and shaped JBW into what it is today. They added depth and story. Things were picking up and nothing could stop them.
Finally, Dubs had grown tired of e-fedding. TDA has as well. Romes was gearing up to take a back seat and that left Ka$h and SES to fend for themselves. In this process, they recruited myself,
Rated_R(ob)KO
. I was big into blogging and never once thought about e-fedding until Ka$h brought it up to me. Either way, Ka$h ended up with the keys to the kingdom and it was literally him doing WARFARE, SES doing MAYHEM and me doing SHOWDOWN!... eventually, we picked up
Zapphoman
as creative.
AWF
, another e-fed folded into JBW and
Holy Jose
came along with it. Along the way we picked up
S.E. Zero
and another e-fed,
EWA
became JBW's NXT.
We tried very unsuccessfully to have a feud with EWNCW and to this day, JBW won the only PPV we ever had. (Wink, nudge, wink).. as it were, my time with e-fedding had come to a close and everyone kept trucking on as they were. Here's where it gets a little touchy. A lot of creative had left and things were getting crazy. Eventually, I decided I wasn't going to retire and continued on. TDA had come back to help, and we got a new member in
Poot-Hair.
Around this time, things smoothed out again and we all made ourselves stay on top where we belonged... until...
Ka$h ended up going through personal problems and this led us down a bad path. My wife had our second baby and we at that point were doomed. No shows came out, nothing was going on. We were dead. I left again because nothing was happening but, Ka$h kept coming back saying things were going to happen. He enlisted
JMan
and
no_1eddiefan
to help. A couple more came in as well and a couple shows were put out but, nothing.
Around this time, I was thinking about coming back again and at that time, it was revealed that the natives were getting restless and they went to Ka$h and tried to step down but he told them he'd step aside until he got himself together. They started making plans when Ka$h tried to come back almost immediately to become leader again. JMan and eddie went to step down because none of it felt right to them, they didn't like the way Ka$h handled the situation and that escalated very quickly into a bad conflict which ended with Ka$h stepping down again with JMan and eddie in complete charge.
Ka$h and I eventually started
BITW: BEST IN THE WORLD
and JMan and eddie enlisted their own guys to help out. JBW was putting shows back on again but, it wasn't anywhere near the same. No one took to it like they should have. The shows were rushed and you could tell that everyone there didn't want to be a part of it. After a few months in BITW, I got tired of waiting for direction in shows so I just fell back. Finally, JMan disappeared and eddie just got fed up. He decided to close the e-fed and finally, JBW would be put to rest. It didn't go out with a bang but, a whimper. It was killed and no one really cared. That pissed me off.
Two days later, I brought it back. I became the main show runner, I took it over. When that happened, I turned to my friends...
eyehatecena
,
scribbler_jones
, and the returning Poot and Zapphs. They were helping me bring JBW back stronger than ever. It was an amazing period for a couple months but Poot had to bail. I then recruited
Asherdelampyr
and we continued our success. But as life comes, it goes as well. Asher then left and so did Zapphs. And as fate would have it, JMan decided to return and he was recruited back and one of my long time friends on here as well,
SouthernBlood
was too. And the most recent recruit? My own wife,
Wife_Of_R(ob)
.
Always, things change. I had to go away for a couple months from the holidays, and things fell into anarchy. I had recruited so many people so they could keep things going while I and my wife were away. Nothing of the sort happened. When it was time for me to come back, the only ones that remained by my side were eyehatecena, scribbler_jones and Holy Jose. Everyone else had gone, no one tried to realistically keep JBW alive in the process. (My wife had to stop because with taking care of the baby and cleaning all day, she had no time. She'll be back though soon.
Everywhere experiences ups and downs but the truth of JBW is this, no matter how it looks when the show goes out... it's almost like a revolving door of creative talent as well. I want to personally thank each and every single person who helped JBW along its way. You all dedicated your time and effort to a little corner of the internet and I'm glad you were all here.
If I forgot anything, please PM me and I'll gladly add it. Thanks!
THE STORY OF "FOR THE CAUSE!"

Many people always seem to ask, "What's the cause?" Why does everyone in JBW always shout it? Basically, it was another tool in Dubs's arsenal of troll tactics to piss off EWNCW. It was implimented to be a battle cry to begin postwhoring. Basically, writing whatever you wanted just to get the page count up and the replies to the thread up. Dubs and many others took it and ran with it. Quickly we became the #1 viewed, posted in and sought after e-fed in all of eWN. The battle cry meant so much to the company that I have now turned it into the name of our Wrestlemania. FOR THE CAUSE is JBW's biggest show of the year and happens in February, the month JBW was born.