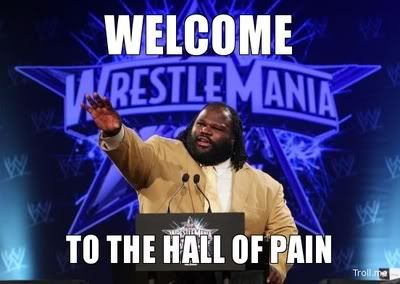 I'm not going to lie, I miss Mark Henry. I became a fan favorite during his heel run as the World Heavyweight champion and also his Hall of Pain stuff. He was dominant and was a very good World Heavyweight champion. I do hope he returns soon.
If he were to return, I expect him to return right around Wrestlemania season and I can definitely see him feuding with Ryback in a Wrestlemania match between the two. Mark Henry feuding with Ryback can be a good feud for Ryback. It gives him a great little feud outside of the WWE title picture and it also give him something to do once Wrestlemania season kicks off. While the in-ring stuff between Mark Henry and Ryback might not be all that great, it'll be interesting to see how a character like Ryback can work with another dominant character like Mark Henry.
Would you like to see Mark Henry taking on Ryback? If not, who else would you like to see Mark Henry feud with once he returns?