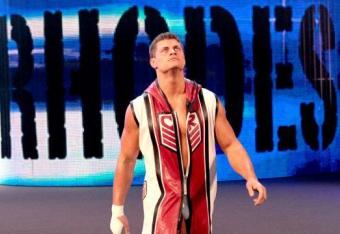 With Cody Rhodes out with an injury, this leaves Damien Sandow getting booked in singles matches until Cody Rhodes returns. However, with the WWE being so high on Damien Sandow's work as of late, maybe they'll split them apart with Cody Rhodes transitioning as a babyface and Damien Sandow getting elevated as a heel.
When Cody Rhodes returns from his shoulder injury, would you like to see him return with a babyface push or would you like to see Team Rhodes Scholars still continuing as a tag team?
It's a hard choice but I choose Cody Rhodes returning as a face. Rhodes can make a great transition as a face if given the chance. While I do like the Team Rhodes Scholars team, I do prefer Sandow and Rhodes as singles wrestlers right now.
Not to say that I don't enjoy the Team Rhodes Scholars duo because I really do. They are an excellent tag team and put on a really good feud with Team Hell No. I just see this as a way of transitioning Rhodes as a face. If it doesn't happen, than I'm okay with it. Team Rhodes Scholars continuing as a tag team would be great either way since they are one of the top tag teams in the WWE's tag team division