Tenay: Finally, it's time for our main event!
Bischoff: And our worst one in a long time! Rock and Kidd don't deserve to be in the main event of a show that's history, and it's current greatness, is as good as Nitro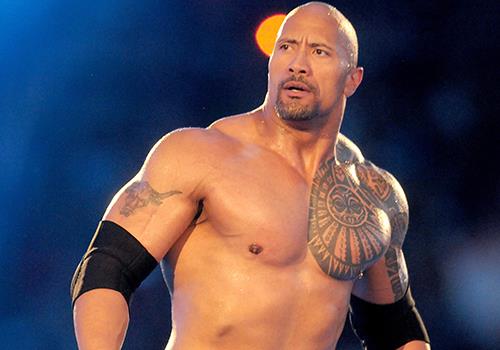 Tenay: How does Rock not deserve to headline Nitro? A former WWE, WCW, Intercontinental and Tag Team Champion! And possibly, would be the current World Heavyweight Champion, if it wasn't for Dean Ambrose – who isn't even a licensed WWE superstar!
Bischoff: That's all in the past. Dean Ambrose saved the WWE from the Rock! Who would want to see Rock champion?
Tenay: The same people who would want to see Tyson Kidd as champion, and I think we know how that played out! Kidd, for at least 6 weeks, has been World Heavyweight Champion!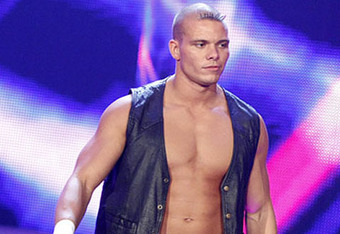 Tenay: If the Rock manages a non-title victory over Kidd, does this mean he will get a shot at Kidd, or even Edge, Brock Lesnar, or Mr. Anderson – in the near future?
Bischoff: I expect so, but however much I hate Kidd, he managed to beat Brock Lesnar and Edge in one night, so it's not the easiest ride in the world!
Tenay: But neither is facing the Great One! Who will win?
Main Event: The Rock vs. Tyson Kidd (Guerrero)
1:51-9:04
*Kidd turns around into a kick to the gut. Rock goes for the snap DDT, but Kidd pushes him off, and lands a low dropkick, which drops Rock to his knees. Kidd then goes for the Canadian Destroyer, but Rock lands a back body drop. Kidd slowly gets to his feet, but Rock lands a lariat, and quickly goes for the pin:
1......Kickout
Rock gets to his feet, and twists Kidd's arm over his head. Kidd rolls so his back's against the floor, before kipping up, and kicking Rock's arm off his own. This spins Rock around, as Kidd springboards into a sunset flip powerbomb!
1........2.....Rock rolls his shoulder up!

Rock sits up, as Kidd goes behind, and presses his knee onto Rock's back, whilst pulling Rock's arms back. Rock manages to get his right arm to escape, and hooks Kidd's leg, and straightens it out, before dropping an elbow on it. Rock stands, and pulls to his feet. He whips him into the ropes, but Kidd comes back with a Victory Roll!

1.......2.......Kickout!

Kidd gets to his feet, and kicks Rock in the stomach. Rock falls on his back, as Kidd bounces off the ropes. He goes for a leg drop, but Rock rolls out of the way, and chops Kidd down to his knees. Rock grabs the neck of Kidd, and lands an inverted DDT, before going to the feet of Kidd!*
Tenay: Is he?
Bischoff: This is interesting. It's the sharpshooter!
*Rock locks in the move he adopted from Owen Hart, as Kidd clenches his fist. He reaches towards the ropes, but Rock pulls him back in the middle of his ring and sits back. Kidd claws at Rock's legs, and manages to trip Rock back, before locking in his own sharpshooter! Kidd screams for Rock to tap out – when:*
Tenay: What? Edge is here!

Bischoff: We haven't seen Edge all night – but he's biding his time, and he's distracting Kidd.
*Kidd releases the hold, and stares up the stage. He shouts for Edge to come down, but Edge doesn't appear. Rock gets to his feet, and Kidd gets hit with a German Suplex! Rock bridges his back:
1.........2...........3!*
Tenay: Rock gets the victory!
Bischoff: I'm just disappointed we didn't see Edge tonight.
Tenay: Well, he certainly sent a message to Kidd!