Tenay: And here comes the boss here on Thursday Nights!
Bischoff: He needs to award Edge the Money in the Bank briefcase to Edge for the In Your House fiasco!
Shane: Well, aren't we in a pickle here! A technicality it may be Edge, but the referee's decision is final, and Tyson Kidd is standing here the rightful Mr. Money in the Bank
*Crowd Pop*

However guys, it's still obvious you both still want a piece of each other, as does your girlfriends so let's make this happen, in a mixed tag team match. You will both team up with your respective love interests, Tyson and Nattie Neidhart versus Edge and Lita. And that is next!
Bischoff: What an announcement there by the boss! A mixed tag team match!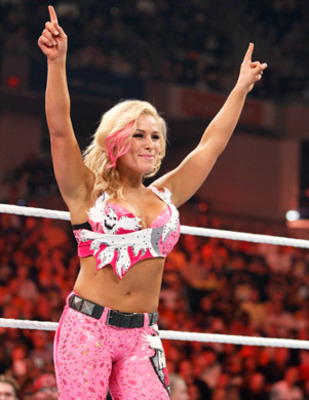 Tenay: And here comes the girlfriend of Tyson Kidd
Bischoff: And she will regret this, first Lita and Edge will give her the beating she deserves, before Kidd dumps her for being too much of a hindrance
Tenay: Highly unlikely, as you can tell Tyson and Nattie are more in love than Edge and Lita-
Bischoff: Based on what? They're good guys "with no ulterior motives"? Well I can't believe you said that Mike! Neither Edge or Lita have any motives! How dare you question them
Bischoff: Come on Mike! Despite that crap you spoke of LEdge's motives, how about you describe to this Nitro audience what happened between these two at In Your House
Tenay: Well, these two were the final two divas in the Road to Triumph battle royal, and Lita was in control. She went up to the top rope for the Lita-Sault, when Nattie-
Bischoff: Who was faking injury
Tenay: No she wasn't! Anyway, Nattie got to her feet, and pushed Lita to the floor
Bischoff: This was a match that Lita had won! Nattie feigned being hurt, therefore Lita went to the top rope, and Nattie "won" the battle royal!
Commercial