*Tyson Kidd's music hits as the crowd go absolutely ballistic! He stands on the ramp and gives a serial killer stare to both Edge and Lita, before staring at the crowd*
Tyson Kidd: Well..
*The crowd are roaring the hell out of Kidd as he smiles*
Tyson Kidd: Well..
*The crowd still cheer Kidd as he looks amazed*
Tyson Kidd: Errm..well..okay thanks guys. I just wanna ask you all one thing, are you all pumped up for tonight?
*The crowd explode with cheers*
Tyson Kidd: Well that's good to know, and you know what? That's fantastic news to my ears as well! You know why? Because tonight is the night! Where Nitro is held in my hometown of ALBERRRTTTTTAAAAAAAAAAAAAAAA! CALGARYYYYYYYYYYYYYYYYYYY!
*The cheers all increase*
Tyson Kidd: Well, Edge, it looks like last week on Sunday at Backlash. You did indeed beat myself, Tyson Kidd. But you know what, I never recalled the crowd saying that I would beat you! They all said that this was a tough, unpredictable, highly anticipated match, no one came close to predicting a winner. No one had any idea on where this match was going, so your question is just a pathetic question really.
But there is a huge problem. No excuses from me, and trust me. I wasn't even 100 percent. The doctors even said it, and hell, even the guys in the back were telling me not to compete as I wasn't feel. But I used all my determination, and I was 100 percent committed to facing you no matter what condition I was in! Because I was that desperate to whoop your ass! But I did indeed fail, but it was only match.
You know what Edge? I actually agree with your opinion, so we can all change that into a big fact. Do you know why? Because I wouldn't wanna be on the same level as you anyway. A lying, sly, sneaky little rat who turned his back on the WWE Universe, only to say that they turned there backs on him, I've pretty much just summed us all why I'll never be on the same level as you!
And saying that my win for the Money in the Bank briefcase at Wrestlemania, was a fluke is absolutely outrageous. I earned this briefcase using my heart, energy and soul. I drove myself to this path, and I'm not gonna get myself out until I win the big one! But there always has to be one rat that has to stop you right? You're only hoping that I don't cash in that briefcase successfully.
But sometimes, what you want in life, doesn't really come to you. Instead, you need to earn it. Just like I earned this briefcase, I'm gonna earn that World Heavyweight title that Brock Lesnar is holding. I don't want everything just handed in to me on a silver plate unlike you Edge.
And how in the world do you know if I'm gonna get demoted back into the bottom? I mean, you obviously are gonna carry on stalking me right? Keep costing me my matches, and then once I reach a breaking point. Once I strike with my opportunity to win the big one, you're just gonna come out and stop it aren't ya? How disgraceful of you Edge!
You're nothing but disgraceful! You're a Hall of Famer for gods sake! You're supposed to be representing the WWE in the best mode, manner that you can! Not be a whiny little bitch who accuses me of copying them just because they're too scared about there reputation. Because that is exactly what you are Edge, scared!
You are too scared that your reputation is going to be flushed down the drain. Because despite being a hall of famer, you still want the money, you still want to see your name in the lights, you wanna see your name on all these cheques. And for what? Just to hurt another superstars dream? Wow Edge, your stupidity really does amaze me, but you know what? I gotta give you the fact that you've got guts.
You see, I don't care what you say about me, but DON'T YOU DARE DISS ALBERTA CALGARY! You see, I think the peeps from Toronto are ashamed of you too. Because not only have you let yourself down, you let them down. They must be exploding with boos, and I can guarantee that. You see, it's people like you who give Canada a bad name. But like I said, no one and I mean NO ONE disses my country!
So you got your bitch Lita to be involved in this as well? Wow, that just shows that you need another two hands to hurt me. And Lita, this place isn't a dump. This place is full of an amazing crowd, this place has an extremely amazing atmosphere, so your point has just been demolished. And yes, you did tell me to be a WWE superstar, and I went with it because I knew that I was gonna be big.
I mean, are you serious? Oh lord, Lita. Why in the world would I wanna be like Edge?! I mean, he may have the ability and all that. But what he doesn't have, is a correct attitude. I mean, that guy has got serious attitude problems. He comes out here, and bitches every single week, and you know? I'm sick and tired of it, I mean put it this way Edge!
If I wanted to be like you, then I simply would have just grown my hair, and a beard. I would be wearing tights, in fact. The same tights as you. I'd make my nickname the Rated R Superstar. But that's the problem, there isn't a single damn excuse for me to copy you. You may be better than me, but each week I'm developing to be the best. And one day, I'll be better than you.
And then you Lita. You diss my girlfriend Natalya..
*Crowd immediately boo as Kidd has an angry face*
Tyson Kidd: You see Lita. You may think your sexy, you may think that you can wrestle. Well, indeed you can wrestle, I mean I must admit. You do indeed have the abilities. But you will never be the face of the Divas Division, because my girl, Natalya, will be the one to stop you. I mean, she is much prettier than you will ever be. And Edge must have a piece of turd in his brain if he really chose to go out with you.
*Crowd burst into laughter*
Tyson Kidd: And plus, I would never want my little Nattie to end up like..this.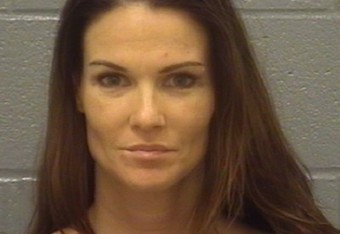 Tyson Kidd: No, but seriously. What are all those little marks on your face? I don't think many of us recognize after all that make up your wear. And-
Lita: Shut up! Shut the hell up!
*The crowd boos loudly.*
Lita: How dare you Tyson! You don't know the first thing about me, I could handle you in the ring on my own, but I don't need to do that- and why's that baby?
*Lita turns to Edge.*
Edge: Because I ALREADY beat you. Anything and everything you are saying right now Kidd is relevant. At Backlash, I hit you with a Spear and pinned you in the centre of that ring. I'm the best man on Nitro and you're just like all of these people in Alberta- an afterthought.
These people, their precious sports teams, their idiotic ways, are all just an afterthought. They're just a step away from greatness, from destiny, and when it came to the biggest match of their career- they choked. Just like you did Tyson. At Backlash, I beat you in the biggest match of your career and sent you tumbling back down to the mid-cards again.
Let me just remind you of something, without me, you wouldn't be where you are today. I took you under my wing when you came back and I made you into the guy you are today. You know it. I know it and all of these worthless people in Alberta know it.
*The fans boo even louder.*
Edge: Now I sense a challenge coming here, so let me beat you to the punch Kidd. You wanna know if I will face you again at In Your House.
*The fans pop.*
Edge: No.
*Edge drops the mic and smirks as Lita laughs and we head to commercial.*