Match 6: Stone Cold Steve Austin vs. Edge in a World Heavyweight Championship Tournament Semi Final
(Triple H= Edge)
Tenay: A big knee to the face from Edge! Austin is down!
Bischoff: I bet somewhere Brock Lesnar is just laughing about these two beating the crap out of each other.
*Edge grabs Austin and drags him to the centre of the ring. He goes to lock in the Edgecator but Austin kicks out into Edge's gut, sending Edge backwards. Austin reaches his feet but Edge hits a big boot, sending Austin back into the ropes. Edge runs forwards, bouncing off the ropes and hitting a half nelson bulldog to Austin.
Edge gets back up and begins to shout Spear over and over again. He situates himself in the corner as Austin gets to his feet. Edge runs forwards, going for the Spear but Austin jumps up and connects with a Thesz Press, pounding on Edge's head with right hands. He stands up, bounces off the ropes and hits an axe handle to Edge's head. He covers Edge.
One!
Two!
Edge powers out but Austin immediately grabs Edge in a sleeper hold, dragging Edge into a sitting position with his knee in Edge's back. Edge begins to scream in anguish as Austin pulls harder on Edge's throat. The Rated R Superstar begins to fade as the fans are trying to help Edge keep on going. Finally, Edge passes out. The referee grabs Edge's arm, holds it as high as he can, before letting it fall.
One!
Austin can sense the end is near as the referee grabs Edge's arm again, placing it up as high as he can, before letting it fall again.
Two!
One more and Austin is in the final, that's the thoughts of everybody in the arena. The referee places the hand as high as he can and lets it fall.
Thr-NO!
Edge manages to keep it up and in one swift move, grabs Austin's head and drags him over Edge, before backing up as Austin sits back up, and kicking Austin in the head! He collapses onto Austin in a cover.
One!
Two!
Austin kicks out as Edge can't believe it. Both men begin to move. Edge reaches his feet first as Austin uses the ropes to get up. Edge stumbles across as Austin turns and goes for a kick to the gut, looking to set up the Stunner, but Edge catches the leg and throws Austin around. After a 360 turn from Austin, Edge kicks Austin in the gut himself and plants him with the Edgecution! He covers Austin and Austin's foot is underneath the rope! The referee counts anyway!
One!
Two!
Three! *
Tenay: Edge is facing Brock Lesnar in the final, but Austin will not be happy now!
Bischoff: YES! Austin is out! Brock will beat Edge and become the World Heavyweight Champion!
Tenay: But Austin's foot was under the rope! The referee made a huge mistake here!
Bischoff: I don't see it that way, but let's move on!
Tenay: Well the thing is...that's it. That's the semi finals done. The final is next.
*Edge is still celebrating in the ring as Austin can't believe it at ringside. He heads away up the ramp but as he reaches the top...*
Tenay: Here comes our GM! Let's see what Shane-O-Mac has to say!
Bischoff: I hope he doesn't let Austin worm his way back into the tournament!
*Shane walks out onto the stage with a microphone. Austin stares at him for a few seconds before asking what just happened. Shane holds a hand up for silence before speaking.*
Shane McMahon: Now now Stone Cold, I know you're upset but unfortunately, there's nothing I can do. Edge is in the final.
What I can do though, is announce that the final...is right now! And Edge, I'd like to introduce you to the man you will be facing in that final. He was Nitro's Number One Draft Pick. He's the Next Big Thing. He is....BROCK...LESNAR!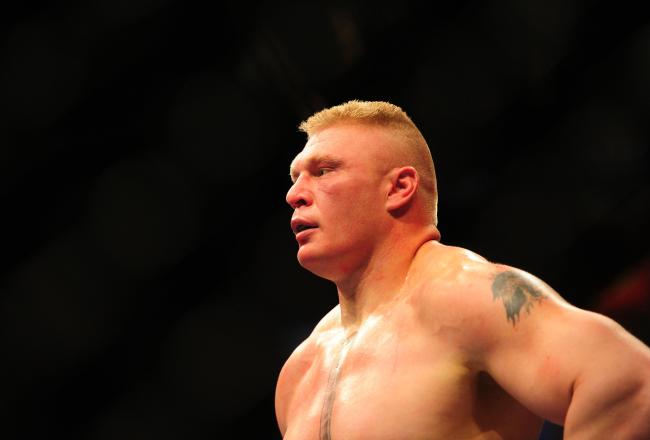 *Brock Lesnar, flanked by Paul Heyman walk out onto the stage as the fans boo and Shane claps enthusiastically. Brock smirks at Austin who is looking angry to say the least. Austin shakes his head as Brock walks forwards, getting into Austin's face. They begin to trash talk but Austin pushes Brock and points to the ring. Edge is shown in the ring bouncing on the balls of his feet, waiting for Brock to get into the ring.
Heyman steps in between Brock & Austin to stop Brock doing anything he shouldn't, and Heyman is heard telling Brock to focus. Austin walks backstage as Brock watches him all the way. Brock turns back to Shane and offers a handshake, which Shane takes. Shane wishes Brock good luck, before walking backstage himself. Brock bounces on his feet, doing the same as Edge is doing, before throwing his arms in the air and his pyro goes off.
Brock continues his walk down to the ring, with Paul Heyman following him, as they get to the bottom of the ramp. Brock slides in as Heyman sticks to the outside. The referee from the semi final turns around and calls for the bell.*