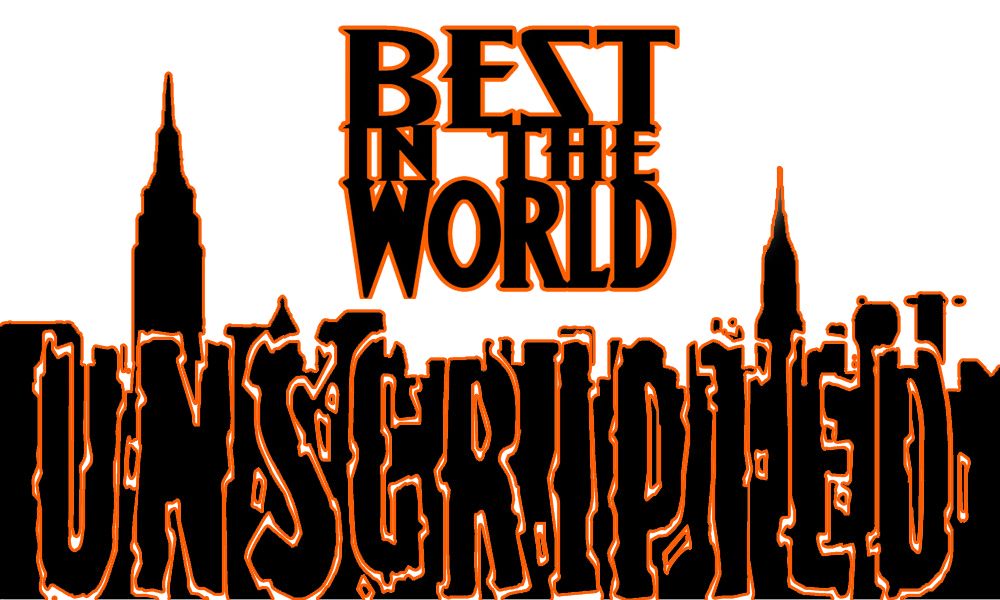 #LOTS-OF-CHEERING


#BEST-IN-THE-WORLD






The camera swings around, catching plenty of faces in the Providence Nightclub of Atlantic City. Everyone in attendance is voicing their excitement at attending the very first show of BEST IN THE WORLD: UNSCRIPTED! The bars are serving, the tables and seats are full and the excitement is high!


In the center of it all sits a wrestling ring, the apron decorated with the BITW logo all around. We go passed that and onto the main performance stage. We see a man in a nice pair of dress shoes, Gucci blue jeans, A Black shirt with orange letters saying "#BITW" and holding a wireless microphone. He has short-cut, brown hair with a somewhat unassuming stature and build, but his face shows excitement and passion as he smiles at the crowds and cameras.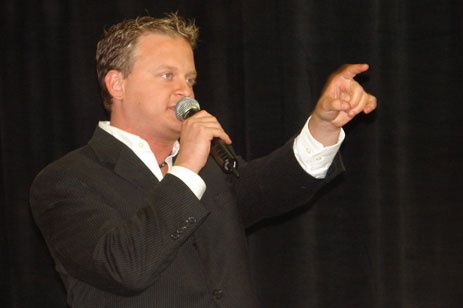 Man with the Mic: Ladies and gentlemen, we are here live at The Providence Nightclub, on the second floor of the Tropicana Casino and Resort in Atlantic City, New Jersey!! Here, with a sold-out crowd, everybody's having a good... no, a GREAT time tonight... and it's only going to get better! My name is Gregory Samuels, and I'd like too personally welcome you to the first ever show of BEST IN THE WORLD: UNSCRIPTEDDDDD!!!!!!!

#BEST-IN-THE-WORLD!
#BEST-IN-THE-WORLD!



Samuels: And as many of you know, we are here following what may have been the most momentous occasion of the wrestling industry – the very first Best In The World!!! We have witnessed an occasion, a spectacle like none other that has come before... an event that everyone came to see – even the biggest stars – some of whom are here with us tonight!


Samuels gestures toward the crowd in attendance – the camera view moves around to various vantage points, catching shots of some standout attendees... Mike Tyson is in the front row having a Long Island Iced Tea... Ashton Kutcher is at the bar... Quentin "Rampage" Jackson is sitting next to Forrest Griffin at one of the tables...


Gregory Samuels: And speaking of tonight, we have one hell of a show for you to look forward to! Folks, two amazing matches fresh from the fallout of BITW I: Kingdom Come, we will be watching a monumental tag-team main event guaranteed to blow the roof off... It's going to be Snair pairing up with the newly crowned EWN World Heavyweight Champion, Gabriel "Alpha Dog"Xander...


#ALPHA-DOG!-ALPHA-DOG!


#BA-BA-SNAIR!-BA-BA-SNAIR!



...and they will be competing tonight against members of #teamfuckit, K-Jammin and Christian "The Prophecy" Baird!


#LoudRaucousBoos


#FUCK-K-JAMMIN!-clap-clap-clapclapclap-FUCK-K-JAMMIN!
Samuels: This match spins out of the explosive finale of BITW I: Kingdom Come as Alpha Dog was crowned as the first ever EWN World Heavyweight Champion... and while he and Snair were commemorating the event and congratulating each others' efforts, both were savagely attacked by the newly reformed #teamfuckit. Tonight, we will see if Xander and Snair can exact some measure of payback... or if #teamfuckit can come out on top again!

But, before that amazing main event… we also have the other members of #teamfuckit in action as well!! We will be seeing in action Ma$$dinero, JMan and Artemis Eclipse against Ryu "Shuriken Blade Serra, Psycho Siaki and Shaz in a clash of monumental proportions! Everyone that made an appearance in the main event of KINGDOM COME is having a crack at one another tonight!! I'm sure everyone here in attendance can't wait to see how this comes to pass, I know I can't!!


#BoosForTheHeels


#HeelFansCounterCheer